Rely Us For Even Reporting and Translations


Fully-Customized Reports
Preparing exceptional reports requires a great deal of time and effort. Our editors and analysts are professionally-trained to produce high-caliber reports, presentable even to the most senior level. From daily briefings to monthly performance evaluation reports, we can prepare reports that are 100% customizable to your requirements.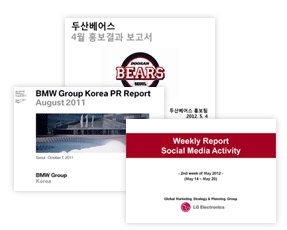 Professional Translation Services
Do you need translation service for your reports? Why not try our translation service? Our professionally trained translators are standing by to help you.